Free Parent-controlled App Monitors Activity and More
Kids advance in entertaining app adventures that unveil a story by meeting their 60-minute daily activity goal
Parents view activity¹, responsibilities, sleep and more from compatible Apple® and Android™ devices³, periodically synced²
Keep kids on top of tasks such as homework, practice time and brushing teeth with customizable schedule alerts (schedule alerts on vívofit jr. 2 only)
Praise children with virtual coins and custom rewards
Compete with family members using the steps leaderboard paired with all compatible Garmin devices

With the parent-controlled vívofit jr. mobile app, you monitor your kiddo's steps and active minutes¹, assign chores and even hand out virtual coins that equal customizable rewards. It isn't all for the grown-ups, though. Kids will love the app for the fun app adventures they uncover by meeting their 60-minute daily activity goals. And they'll try to out-step you every time in the app's family steps leaderboard and unlock new step character icons that send directly to the device by completing missions.
The Parent Helper
The mobile app let's parent's manage the key functions of vívofit jr. activity tracker. From here, you can add individual profiles for each child to see their steps, sleep, daily active minutes and chore data. All the information syncs periodically to your mobile device when in range, so all you need to do is open the app to check everyone's progress.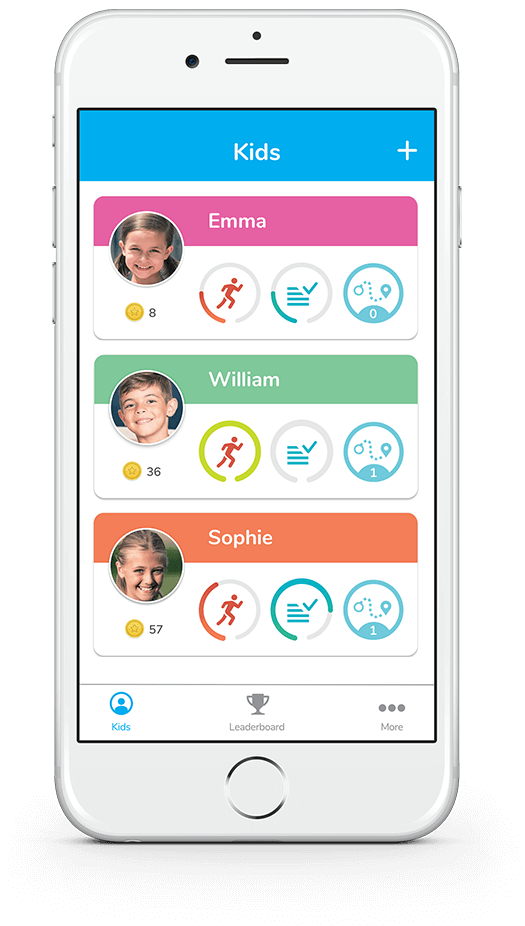 Mickey's Birthday Surprise: A Disney Adventure
With a Disney Minnie Mouse band, for every day they meet their 60-minute activity goals, kids get to advance and experience new Disney Mickey Mouse and Minnie Mouse app adventures. They'll help plan and get everything ready for Mickey Mouse's surprise birthday party by baking a cake with Goofy, decorating with Daisy Duck, tracking down birthday presents with Pluto and much more.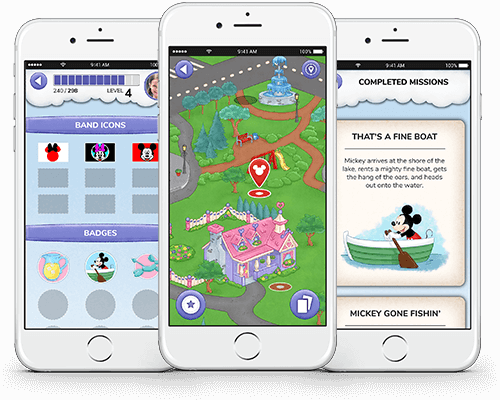 Ultron's Revenge: A Marvel Avengers Mission
With the Captain America or Marvel Avengers band, kids will find the motivation to meet their daily 60-minute activity goals, thanks to the fun app adventures. For every day kids meet their goals, they advance through the story and uncover new app adventures and icons.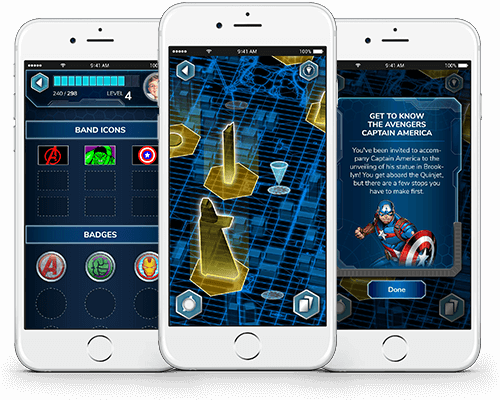 BB-8's Adventure: A Star Wars Story
With the BB-8™,  The Resistance or The First Order™ band, for every day kids meet their 60-minute activity goals, they move forward and discover new Star Wars app adventures. They'll go along with BB-8 and the pilot Zepha as they tackle adventures on the planet Jakku. Search abandoned starships for missing parts with BB-8, meet the smuggler queen, Maz Kanata, and much more.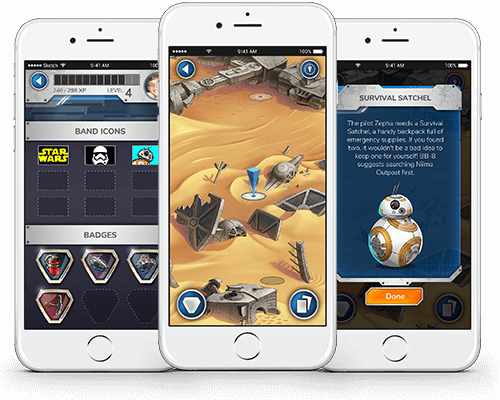 Go on a Safari
With any original vívofit jr. band, your kids can explore different habitats and learn fun facts about animals. For every day kids meet their 60-minute activity goals, they'll advance further and uncover more fascinating animals.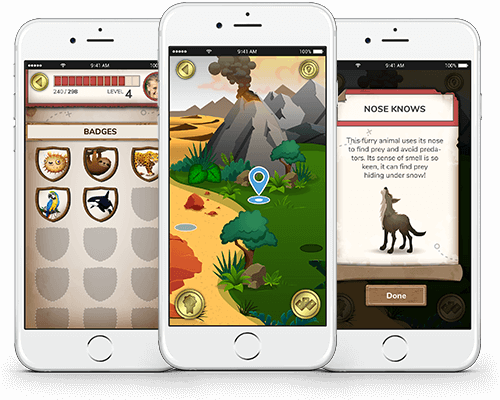 The Task Manager
Take the fuss out of household responsibilities by letting the app do the work. Assign chores right from the app by choosing from a preloaded list or creating your own. Choose how many virtual coins each task is worth, and set them to recur daily or weekly. You can also set schedule alerts that appear on their devices to remind them — along with an icon. Kids can see on their band the number of completed tasks for the day and the number they still have to complete.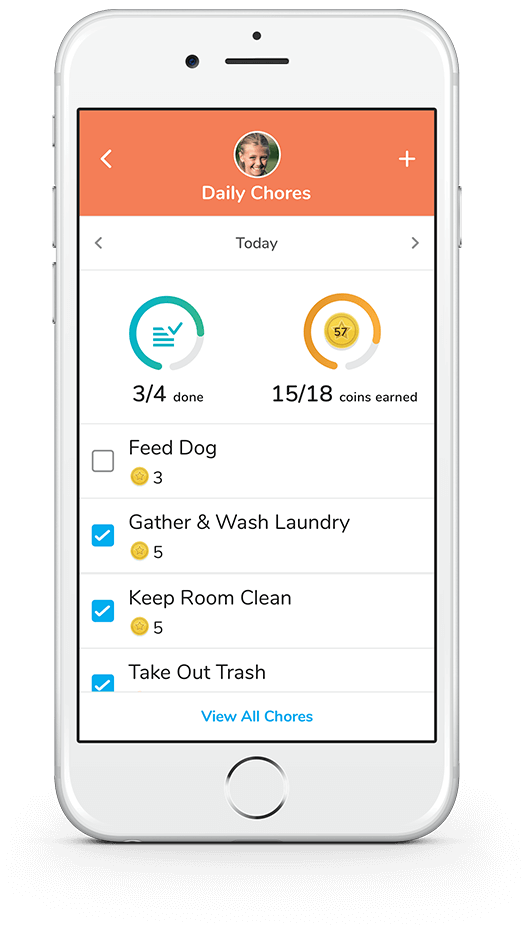 The Reward Giver
The app lets you designate custom rewards that youngsters can score in exchange for their hard-earned virtual coins. It's up to you how many coins it takes to earn a play date, a movie night or a new toy. Kids can easily check their virtual coin caches right on the bands, and giving them goals to work toward will motivate them.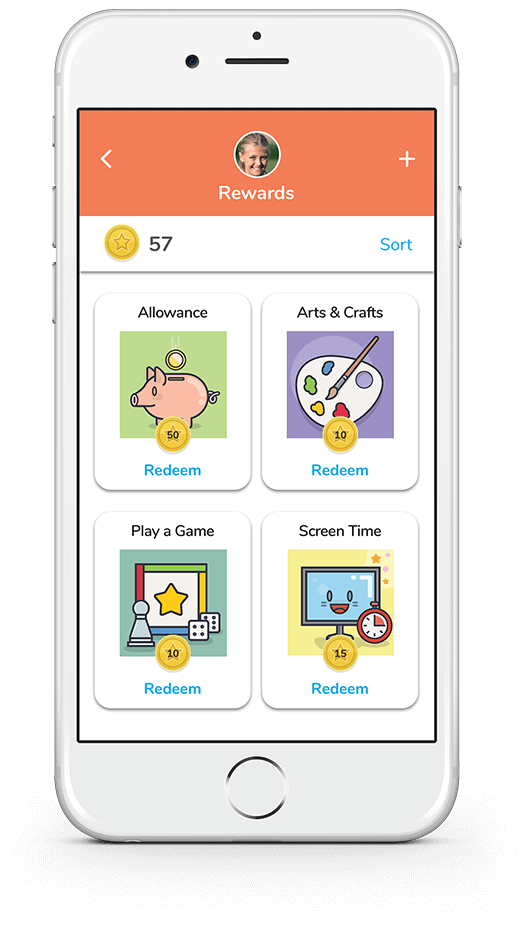 The Family Energizer
Finally, there's a productive way to inspire healthy competition between siblings! The vívofit jr. app is also home to a family step leaderboard, where any member of the family with a compatible Garmin activity tracker can compete in a daily step challenge. The leaderboard will update to show who's currently at the head of the pack, so make sure to get your steps in.
Keep the Adventure Going
The app experience corresponds with the style of band you choose. That means the fun never has to end. Purchase additional vívofit jr. 2 bands to let your kiddo enter a whole new world of app adventures.
¹Activity tracking accuracy
²When paired with a compatible smartphone
³See Garmin.com/ble for a list of compatible phones
Apple is a trademark of Apple Inc., registered in the U.S. and other countries. Android is a trademark of Google Inc.
© Disney
© 2017 MARVEL
© & ™ Lucasfilm Ltd.