COMPACT AND POWERFUL
This 24-inch dome radar delivers 4-kW transmit power and clear echo definition at all ranges. It has a maximum range of 48 nautical miles (88 km) and 48- or 24-RPM rotation speeds for fast screen refreshes.
HIGH-RESOLUTION RADAR
GMR™ 24 xHD features 8-bit true colour high resolution for outstanding target separation with less screen clutter on your chartplotter.
INTUITIVE OPERATION
This radar doesn't have any complex user settings to deal with, so it's easy to install and start using.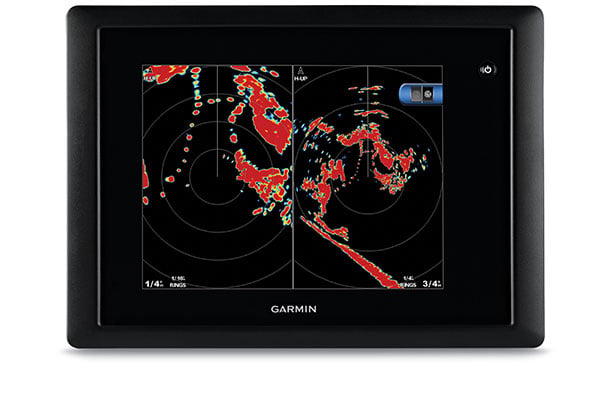 DYNAMIC AUTO GAIN
Gain levels automatically adjust to optimum settings for harbours, near shore and offshore in open waters.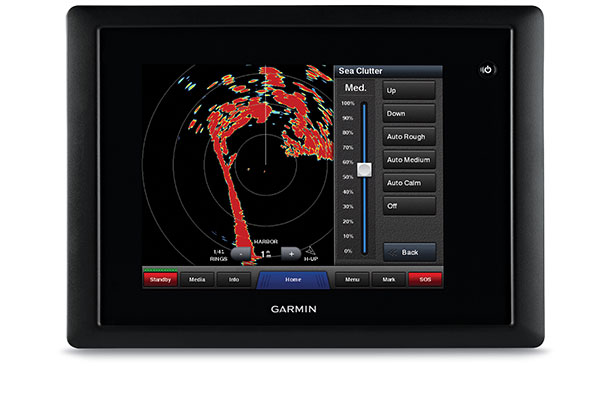 DYNAMIC SEA FILTER
Gain automatically adjusts sea clutter for calm, medium and rough sea conditions.
NO TRANSMIT ZONE
You have the option to protect areas behind the radar from being radiated while providing full forward-looking radar capability. This also makes installation more flexible.
RADAR OVERLAY
Overlay radar images onto your chartplotter's map page. You can add an optional autopilot or heading sensor (sold separately) for best results.
MARPA TARGET TRACKING
GMR™ 24 xHD provides MARPA target tracking when combined with a multifunction display and heading sensor (sold separately).