IMPORTANT INFORMATION
The use of Astro, Alpha, TT15, T 5, and DC 50 mini devices is subject to licensing requirements often vary depending on the country in which the product is used. For detailed information, see www.garmin.com/tracking-legal or contact your local store Garmin or a Garmin dealer Astro and Alpha.
The use of radio frequencies used for communications product models Astro, Alpha, TT15, T 5, and DC 50 mini US is not authorized in Europe. To ensure compliance with local laws, the radio function that allows products dog collars US.UU. communicate with the handheld device will not be available when these products are used in Europe.
Dog Tracker and GPS for vehicles
Can be used with dog systems Alpha ® 50 and 100 to show the way and track your dogs from vehicle
Shows roads, trails and dog positions on a bright 7.0-inch screen where you use multi-touch to zoom
Includes preloaded leisure map of Europe and 1 year free subscription to Birds Eye satellite images
Detailed City Navigator street maps of Europe with free lifetime 1 map updates
The road maps have guided turn by turn and driver alerts for sharp curves, change speed, school zones, and more
When your hunting dogs run away and go after the vehicle is Garmin Drive Track your tracking solution that provides a good overview. It combines GPS navigation along the roads and in the terrain with wireless link technology that allows you to clearly see each dog's location on the map at the 7-inch color screen.
See where your dogs have gone
Garmin Drive Track synchronized wirelessly with compatible Astro 50 and Alpha 100 to track and help you retrieve your hunting dogs in the woods. You can see the markers for each dog that is within the tracking range superimposed on the outlines of a recreational map or satellite photo views on the big screen mobile GPS map. Direction tips will help you to easily track and find every dog you are tracking. When traveling on roads or highways combines Bluetooth ® -enabled Garmin GPS is the latest in driver alerts and navigation, City Navigator street maps of Europe with a lifetime one  map update, active lane assist, and much more.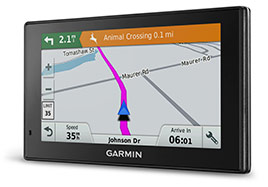 Hands driver warnings
When you're driving gives Garmin Drive Track your driver's warnings to encourage safer driving and improve the situation of preparedness. The warnings consist of alerts for sharp curves, speed changes, railway crossings, wildlife crossings and more.Additionally, the device provides you with information on driving the wrong way on a one way street – and also sends alerts when approaching school zones. Get alerts about nearby rödljus- and speed cameras 2 . For longer journeys may suggest a fatigue warning times for breaks and possible resting places after several hours of driving 3 . Function Later shows places and landmarks along your route – directly on the navigation screen – so you get information about what's ahead before you reach the destination.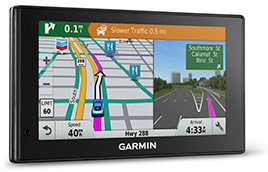 Guidance using recognizable landmarks
Garmin Drive Track redefines guided turn by turn with Garmin Real Directions ™ comprehensible driving instructions that guide you as a friend, with recognizable landmarks, buildings and traffic lights (eg "Turn right after the red building" or "Turn left after the church"). It has millions of preloaded new and popular sites, thanks to Foursquare ® .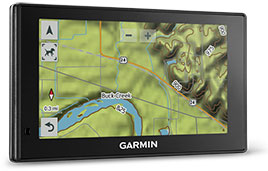 Find direct you where to
The Direct Access on Garmin Drive Track facilitates the navigation of complex destinations, like airports and malls, by finding a place within a larger site. With DirectAccess, you can even navigate the parking lots to find the entrance closest to your destination. When you navigate to the shopping mall, you get additional location information for specific stores there. For example: "Arriving Grey House Shopping. Huntingdog truck is indoors on the lower floor."
easy handling
Use Garmin Express ™ to keep your Garmin Drive Track-date. Garmin Express makes it easy to update maps and software, transfer the favorites to and from the units and install free custom vehicles and voices.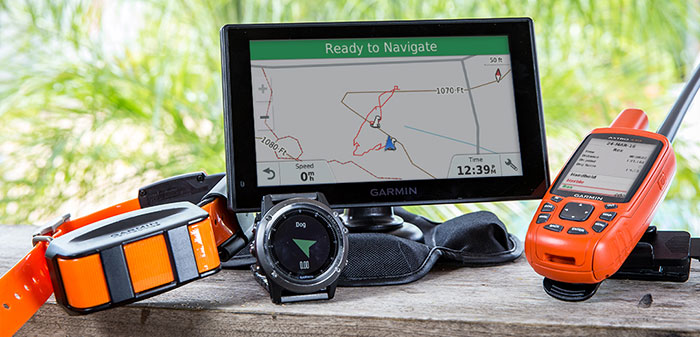 1 Terms of lifetime maps 2 Warnings for rödljus- and speed cameras is not available in all areas. 3 Fatigue warning is activated for extended periods of continuous driving, without any longer stops along the route.
The Bluetooth® word mark is owned by Bluetooth SIG, Inc. and Foursquare® Foursquare® logos are registered trademarks of Foursquare Labs, Inc.