Fishfinder, GPS, 2 in 1 solution, allows you to find the perfect place for fishing thanks to the power of Garmin CHIRP technology
Bright and clear WVGA color screen diagonal of 6 inches with vertical display mode, keypad and dedicated buttons.
CHIRP sonar sends a steady beam of frequency ranging from low to high. CHIRP sonar creates sharper fish in the harbor and gives better separation objectives.
Built CHIRP sonar standard power of 600 watts (RMS) and CHIRP sonar scanning Cleary give almost photographic representation of what is below your boat with detailed images of the object, structure and fish.
Since it is compatible with powerful GPS, GLONASS and Beidou positioning system, you can easily record up to 12,000 precise points that will take you back to your favorite fishing spot.
Fishfinder 650 GPS includes full support for NMEA0183 and RS422 communication interfaces for connection to sensors and accessories from other manufacturers.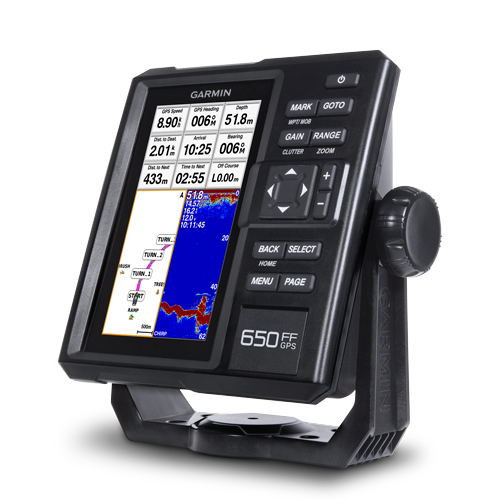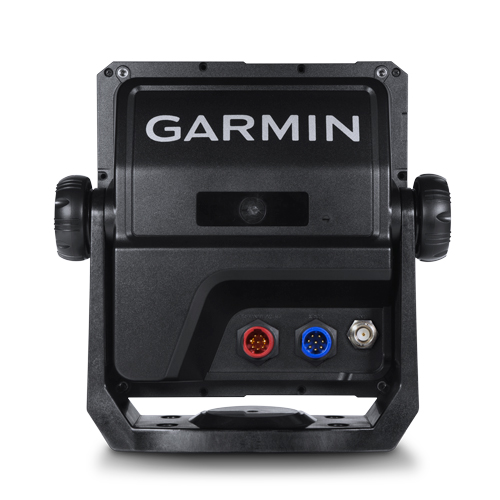 The new Fishfinder 650 GPS combo chartplotter and sonar is equipped with a screen 6 inches from the keyboard. Includes multi-language support, and is designed for semi-commercial fishing. Fishfinder GPS 650 is equipped with a built-in standard CHIRP sonar and CHIRP Cleary sonar scanning to provide sharp display of fish in the harbor and provide excellent separation of objectives and a clear picture of the content below the vessel. In addition is characterized by multiple modes of positioning that allow support of powerful systems such as GPS, GLONASS and Beidou.
Power Garmin CHIRP technology
Sonars which are built in GPS Fishfinder 650 include CHIRP sonar, the most sophisticated sonar technology available to fishermen and boaters. CHIRP sonar gives incredibly clear definition and separation goals because goals enriched with more details than standard sonar.
The clearest link images obtained by scanning sonar
Garmin CHIRP sonar scanning Cleary gives almost photographic representations of the content below the vessel. Standard Garmin HD-ID ™ sonar and sonar scanning Cleary combined in one multifunction probe.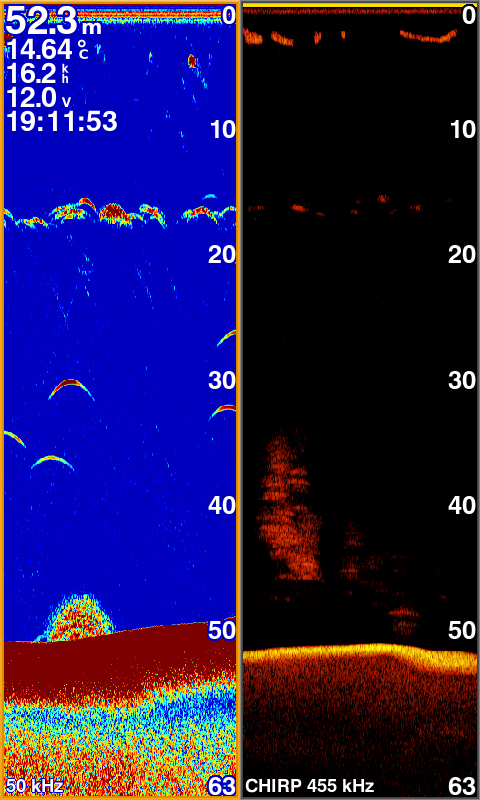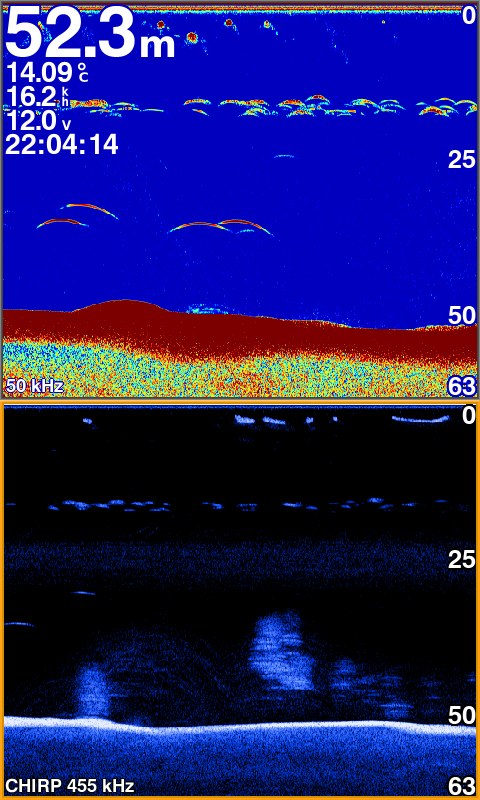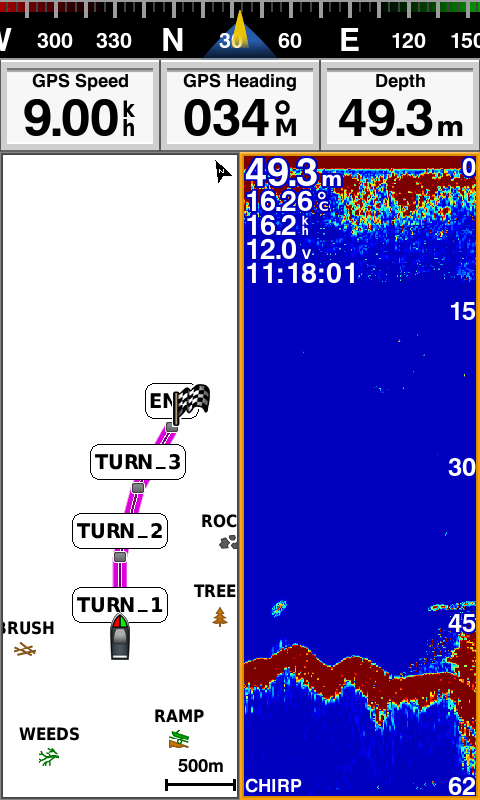 Compatible with GPS, GLONASS and Beidou systems
Fishfinder 650 features a GPS modes for multiple positioning that allow support of powerful systems such as GPS, GLONASS and Beidou. Labeling drop to 12,000 precise points and retrieving your best fishing points is quick and easy. Thanks to the huge memory capacity, you can record the point of danger (s) and favorite destinations (points) so you could come back again.
Support for AIS radar
At the same time on the same page, browse the detailed display AIS radar and AIS list. Move the cursor and view the specific items on display radar to display detailed information or drop the VRM / EBL and measure the distance to the window showing the AIS radar. To see the relevant information, you can also select an AIS vessel on the AIS list.

Quickly switch using the PAGE
Quickly and easily switch between functions using the PAGE. Press to move the functions you use frequently or press and hold the button for editing your favorite five pages to view them at any time and can be quickly accessed.

Support for digital zoom and pan zoom
Digital zoom and panning zoom allow you to easily manage the content that you want to display on the screen and areas which want a closer look.

Color filter for display standard sonar
Set up to 8 levels of color to represent different ranges of depth to customize page standard sonar and quickly view the target depth.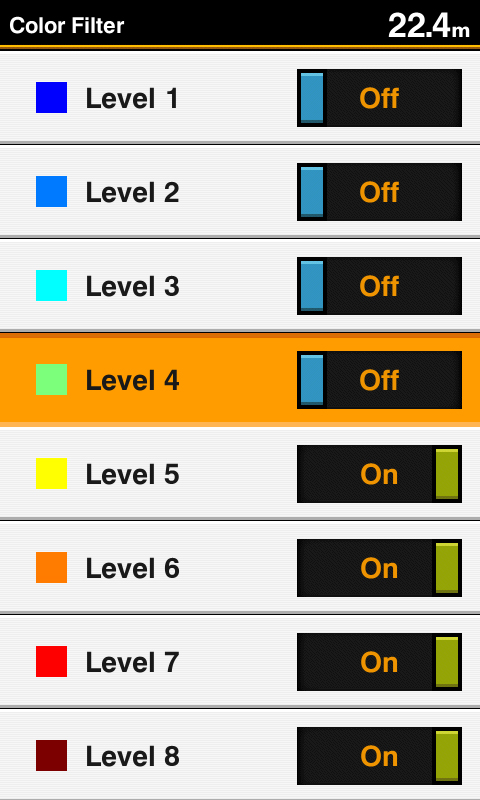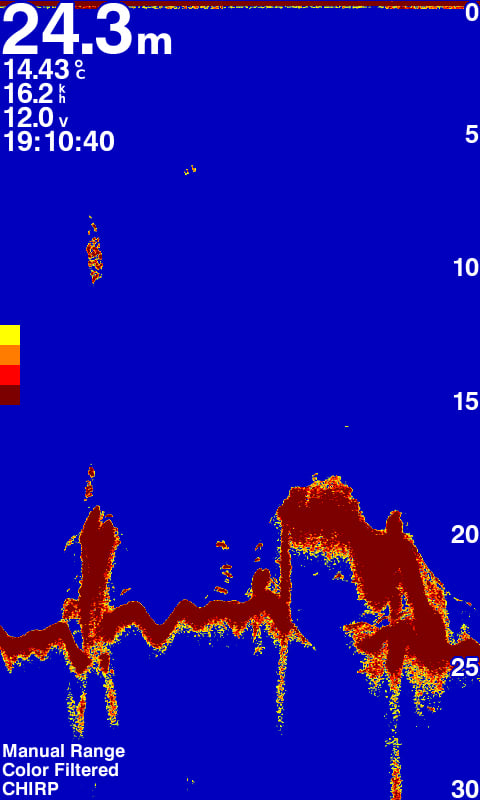 Graphs indicating depths
Review the chart with information about the depth and learn about underwater topography just one glance.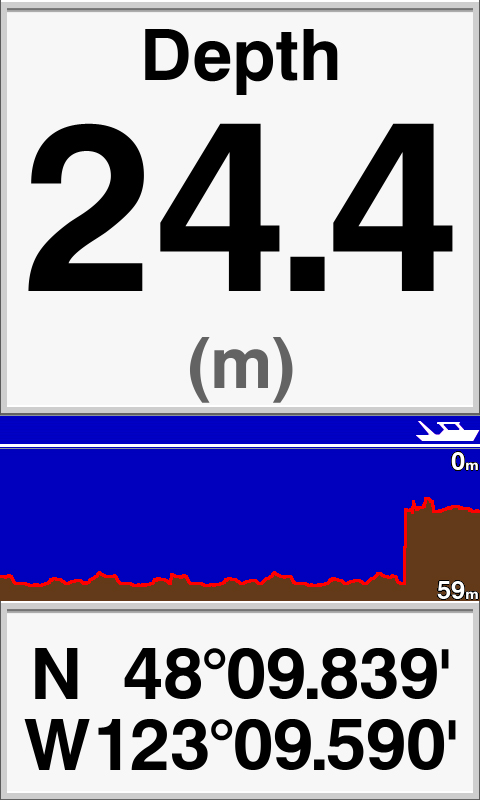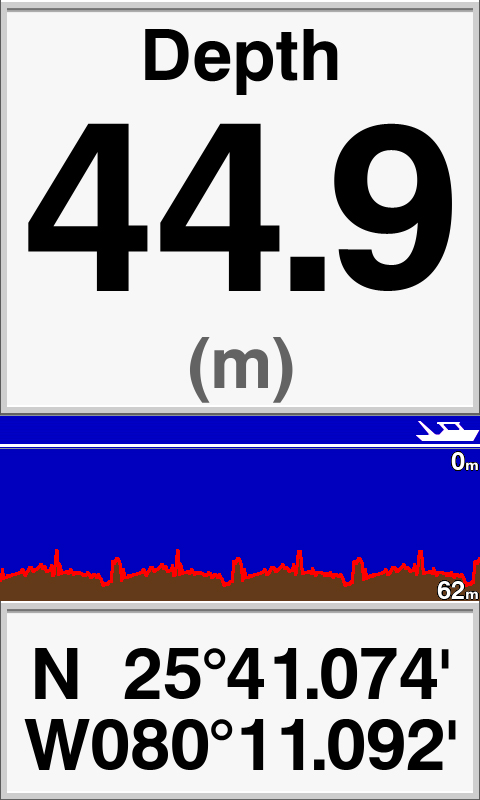 Page Compass allows you a quick overview of the land the course and land speed
Clearly on a single page displays a land speed and direction. Using this information, then you quickly notice that the network is full or not while the vessel towing network, or decide whether to throw the network elsewhere for better results.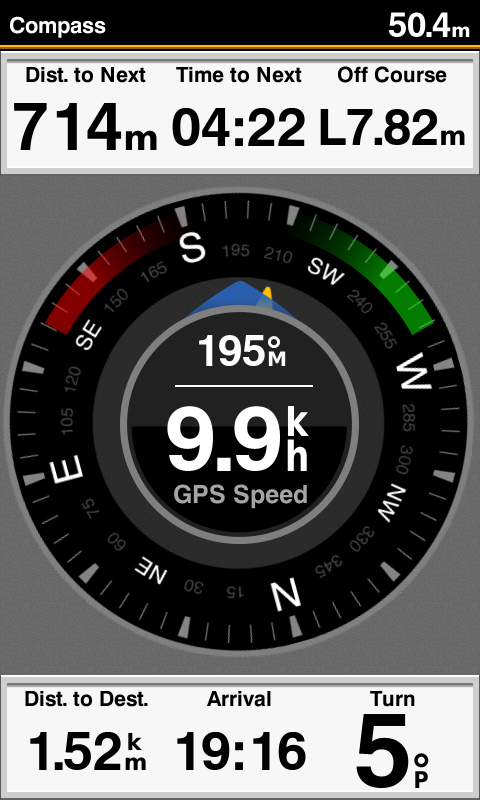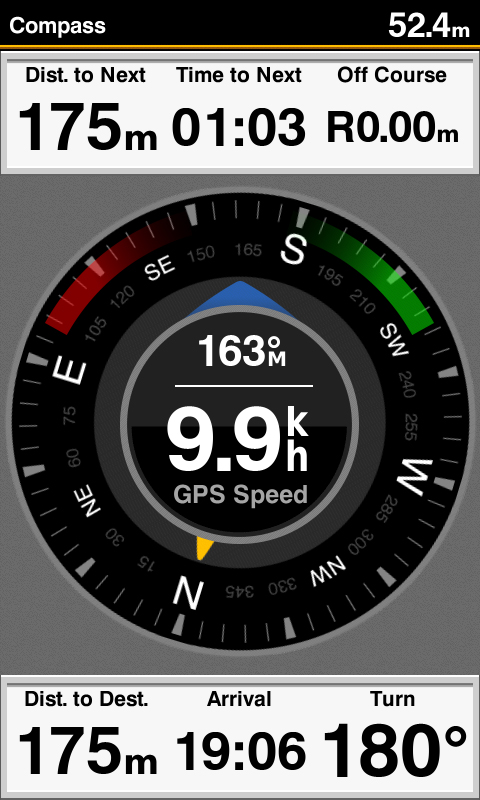 Transfer GPX points
If you are in the GPS product of another manufacturer, or in the Garmin handheld device stored points, clues or frequent route, now easier than ever, you can transfer these items to your new Garmin plotter thanks to standard software GPX format. GPX format is an open standard for exchanging GPS data between platforms and applications. Thanks to the new interface, Garmin principle of "memory of all points" conveys a whole new level of advanced practicality.