Find and catch fish with affordable fish finder
Bright and clear 6-inch color portrait WVGA screen with keyboard and dedicated buttons for each function.
Built with sonar power output of 300 W (RMS) and extremely sensitive tracking technology aim Garmin HD-ID ™. It supports frequency 50/77/200 kHz for use in shallow and deep waters.
The device has a built-in search sonar ClearVü. This high frequency sonar provide a clearer picture of events on the vessel so that it creates an almost photographic image of objects, structure and fish.
It includes screen mode to night colors for easy viewing and safe navigation in low light.
Durable, weather-resistant exterior is consistent with the needs of your lifestyle. Due to the newly created connections and carrier operates smoothly in a hostile maritime environment.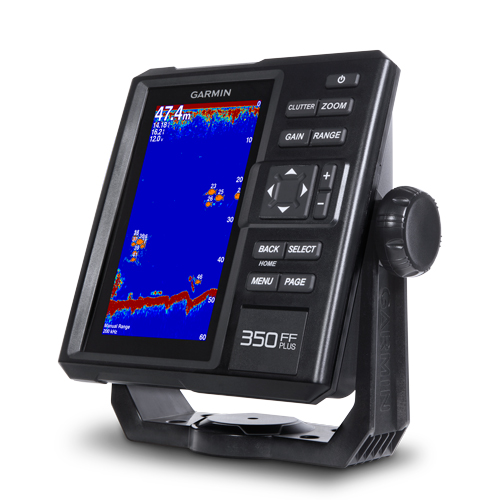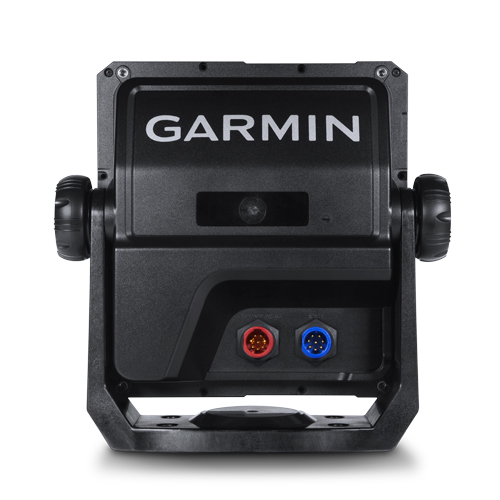 A brand new device Fishfinder 350 Plus is available with a larger and clearer 6-inch WVGA screen upright. It comes with support for multiple languages, and is intended for use in the semi-commercial net fishing market. Device Garmin Fishfinder 350 Plus has a built-in options Garmin normal sonar and sonar search ClearVü, which shows the distinct outlines of fish with a clear separation of objectives, despite the completely new design but has maintained a favorable price.
Detailed search sonar image on the surface
Search sonar Garmin ClearVü provides you with an almost photographic image area underneath the vessel. Conventional sonar Garmin HD-ID ™ sonar and search ClearVü are combined in one multifunction adapter.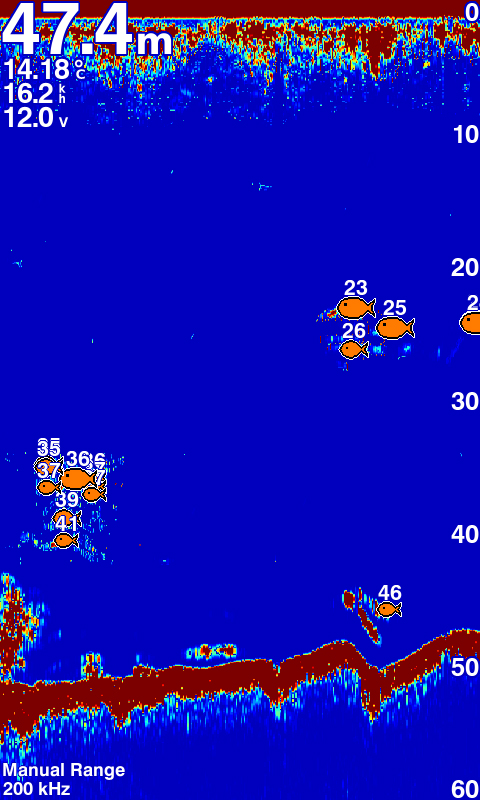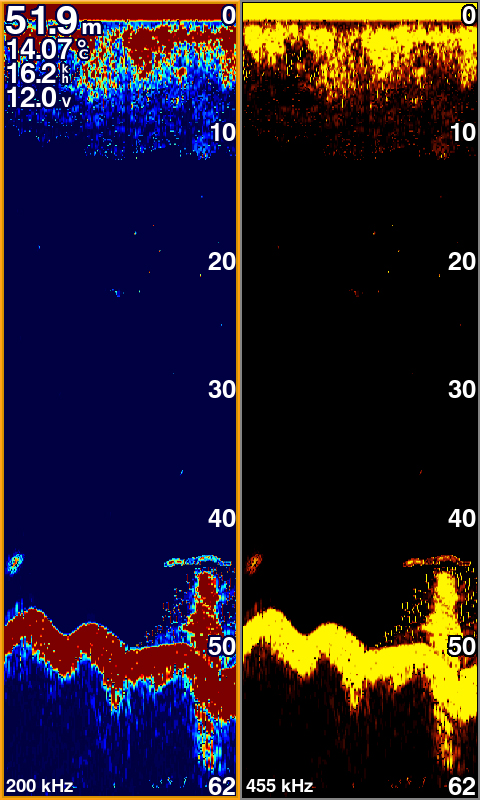 Fast sequence page button PAGE
Press PAGE to quickly and simply replacing the function. Press it if you want to move the frequently used functions, or press and hold to edit at any time, quick access to the most important five pages.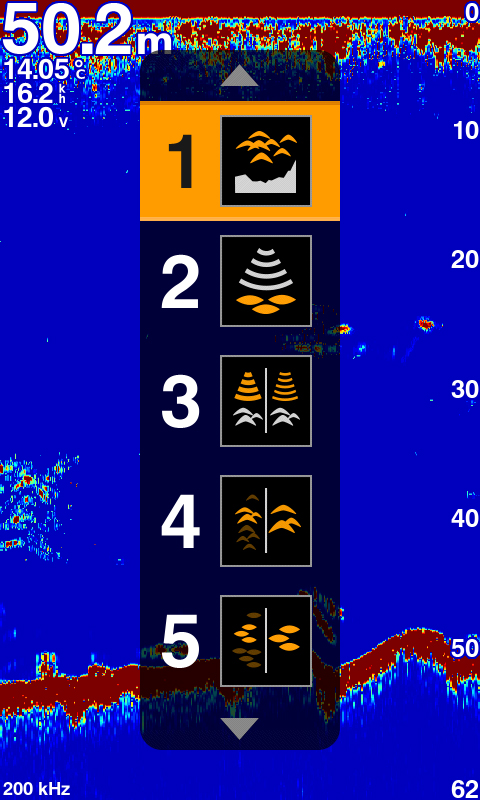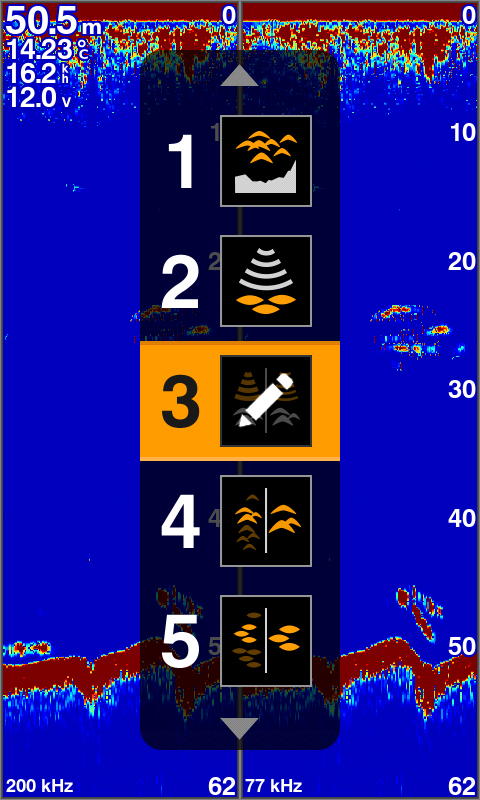 A dedicated button for frequently used functions
The device Fishfinder 350 Plus is equipped with a dedicated side button that lets you quickly adjust frequently used functions, so you can easily browse during navigation features to increase, the volume of distracting information and enlarge.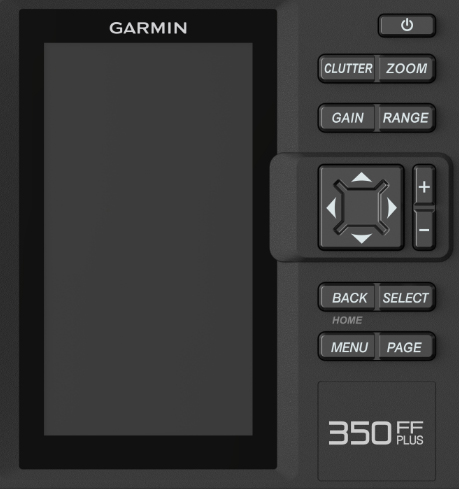 Chart data on depth
See a graphical representation of data on the depth from which it is immediately apparent underwater topography.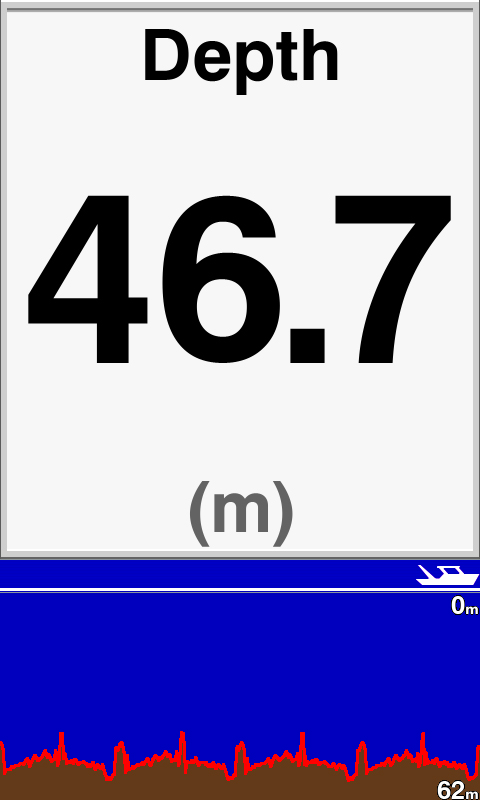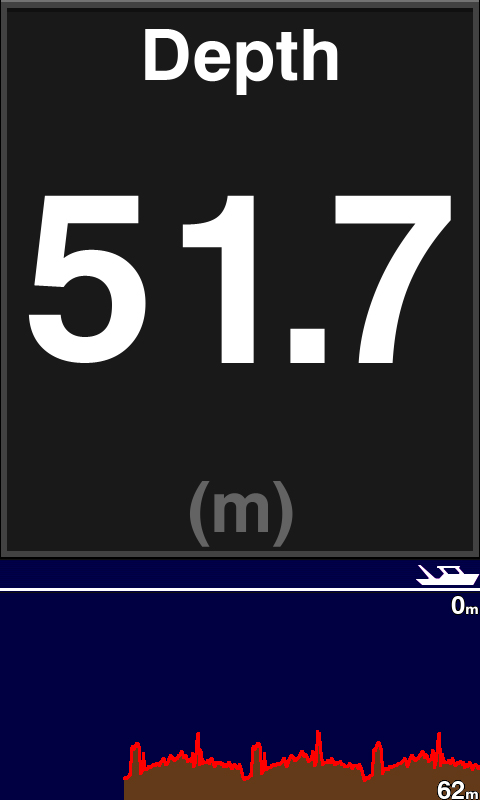 Support for digital zoom and rotate the zoom
The function of the digital zoom and rotation of the zoom can simply specify what you want to display on the screen and which sites you want to show detail.

Screen mode with night colors
In the night mode, the screen colors can set the desired color screen that provides a perfect display of the day or night.