Combination with connections
Bright 9-inch button-assisted touchscreen, readable in sunlight
GT-52 sensor with Garmin traditional High Wide CHIRP echo sounder and CHIRP ClearVü ™ – as well as the CHIRP SideVü ™ sonar with scanning technology included. Also compatible with echo-sensed Panoptix ™ all-seeing (sold separately)
Pre-loaded global base map compatible with BlueChart ® g2 HD and BlueChart ® g2 Vision ® HD
The built-in Quickdraw Contours mapping software creates custom fishing maps directly on the screen with 1 foot contours while fishing
Use built-in Wi-Fi ® to pair with the free ActiveCaptain ™ app and access OneChart ™ , smart visuals¹, the Garmin Quickdraw ™ group and more
Bright 9-inch combo, readable in sunlight, offers a handy touch-assisted touchscreen. It comes with a sensor that includes Garmin's traditional High Wide CHIRP echo sounder as well as the CHIRP ClearVü and CHIRP SideVü echo sounder with scanning technology, and it is also compatible with Panoptix's all-terrain echo sounder. Preloaded Global Base Map and BlueChart G2 HD and BlueChart g2 Vision HD Compatibility. Plus Quickdraw Contours mapping software to directly create custom fishing maps on the screen with 1 foot contours while fishing. It also has built-in Wi-Fi to pair with the free ActiveCaptain app for access to OneChart, which allows you to purchase and download new maps. ActiveCaptain also gives you access to Smart Visits 1 , ActiveCaptain Group for Marine and Other Interests, Quickdraw Group and much more. Has a fastest release for quick release so it's easy to take away and bring along. Bracket for transom and trolling motor included.
The difference with Garmin CHIRP
The built-in echo sounder functions in ECHOMAP Plus 92sv contain traditional CHIRP echo sounder, one of the most sophisticated echo sounder technologies available to the fishing and boat-intensive public. Traditional CHIRP echo sounder provides incredibly clear object separation and definition because it adds even more energy to the target than a traditional echo sounder. It also has traditional echo support for my Kota ® and MotorGuide ® troll motors with integrated sensors.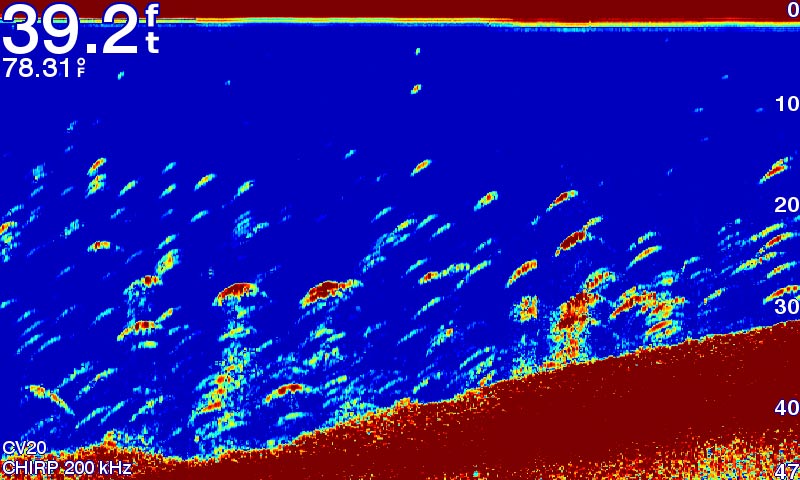 Sharp echo photos
Garmin CHIRP ClearVü echo sounder with scanning technology gives you the closest photographic picture of what's on the boat and the Garmin CHIRP SideVü shows incredibly detailed what's on the sides of the boat. You clearly see structure, submerged objects and fish. Garmin's traditional CHIRP echo sounder, ClearVü and SideVü echo sounder with scanning technology are combined in a sensor.

Quickdraw Contours, so you can create your own maps
Create custom fishing maps quickly on the screen with 1-foot contours and tailor them to suit your needs. The maps are yours – you own them. Keep your data for yourself or share them with the Quickdraw Group on Garmin Connect ™ .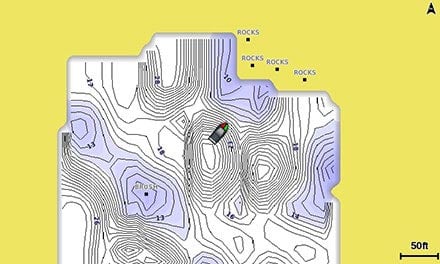 Stay connected with the ActiveCaptain app
With the free ActiveCaptain All-In-One app, you have control over your marine experience, wherever you are. It creates a simple yet powerful connection between a compatible mobile device and charts, charts, maps, and the group. Use combo's built-in Wi-Fi to pair with the free ActiveCaptain app for access to OneChart, which allows you to update or purchase and download new maps. ActiveCaptain also gives you access to smart visions¹, the ActiveCaptain group where you can get information about marine locations and other places of interest, the Quickdraw group and much more.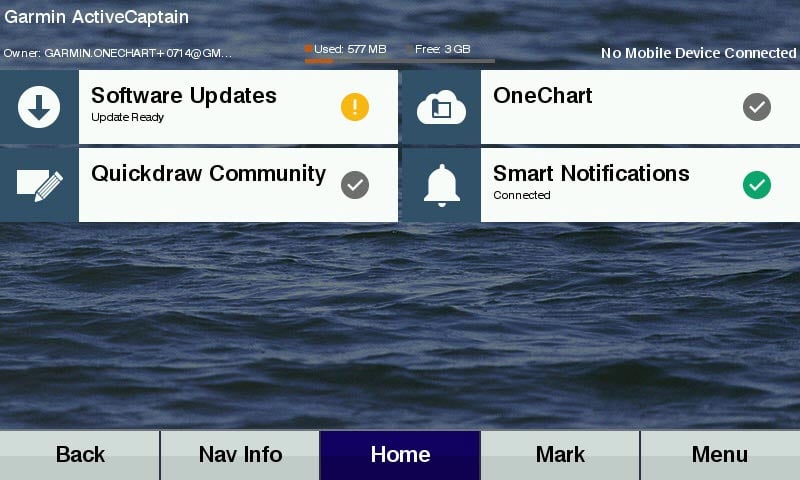 Saila Last-functions
SailAssist features such as laylines, improved wind turbine and course and course over ground lines. See actual and apparent wind angle and speed as well as carrying and drifting. In order for you to get a windmatching competitive advantage, there is a pre-competition guide showing your virtual starting lineup, along with data fields showing laylines, time to burn before start and a competition timer.
Upgrade to our best charts
Select the BlueChart g2 HD or BlueChart g2 Vision HD, which provides automatic guidance 2 and other great features. A microSD ™ card slot provides expandable memory for purchasing more maps. Or buy maps with OneChart through the ActiveCaptain app and automatically sync with the compatible plotter, then you do not need an SD card.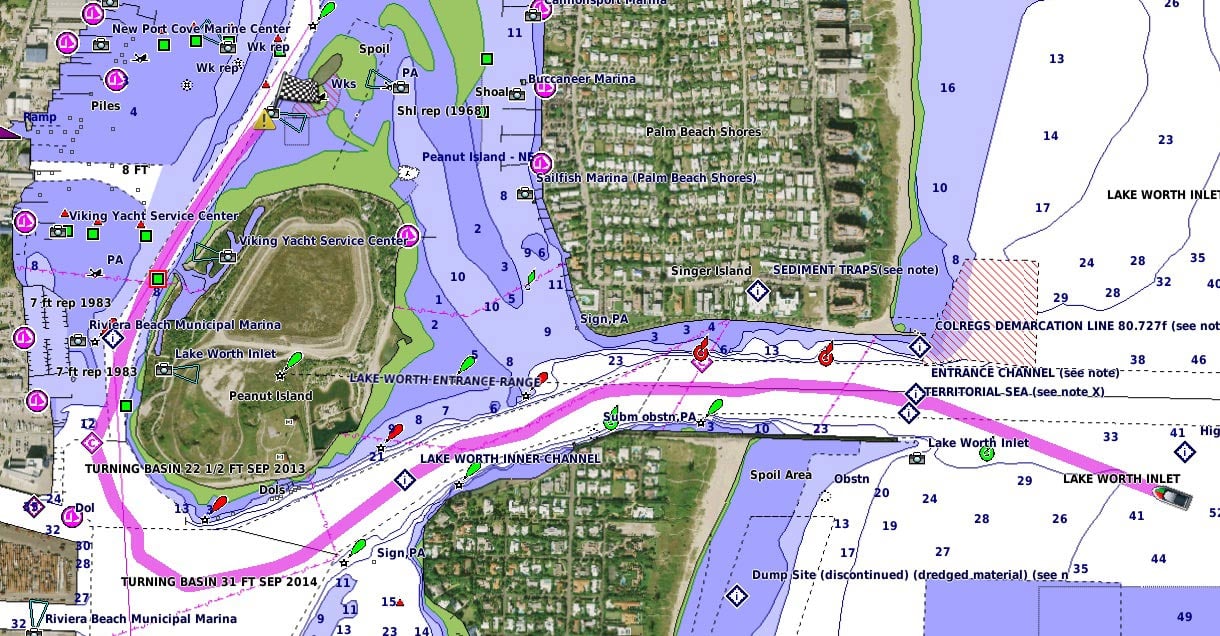 See fish swimming in real time
Add any Panoptix all-seeing echo sensor to look around the entire boat and below it – in real time even when the boat is still standing. See your move as it drops in relation to the structure of the water. See how the fish move, and how they react to the bait, up to 30 meters (100 feet) away or below the boat.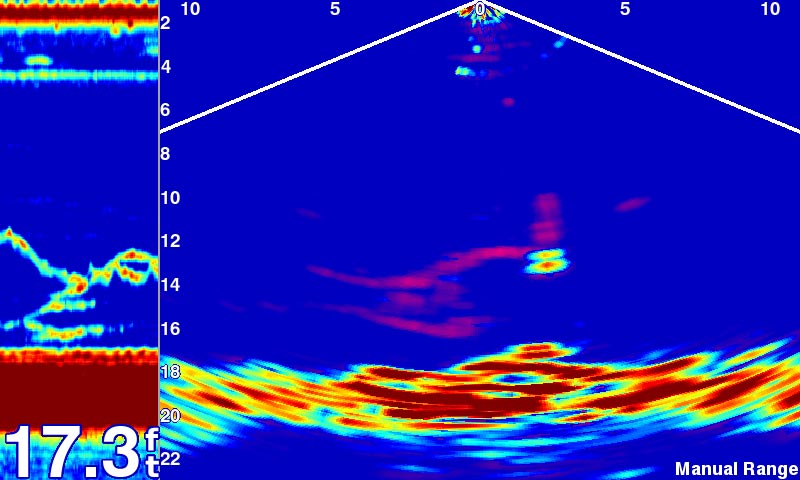 Network support for NMEA 2000 ®
It manages NMEA 2000 for engine data, sensors, FUSION-LINK ™ audio systems, autopilots, and more.
Bring your ECHOMAP Plus
When you're out of the lake, it's easy to store ECHOMAP Plus safely. You do not have to connect and disconnect cables from the device because the cables are connected directly to the bracket. This allows you to quickly install and disconnect ECHOMAP Plus from the power source and mount.
1 When it is docked with a compatible phone .
2 Automatic guidance is intended for planning only and does not replace safe navigation.
Wi-Fi® is a registered trademark of the Wi-Fi Alliance.