PLAN TO BE SPONTANEOUS
Designed for adventurous travel in smaller vans, this 6.95″ sat nav with maps of Europe helps you find the hidden gems and top-rated places to stop. So you can skip the planning and just go.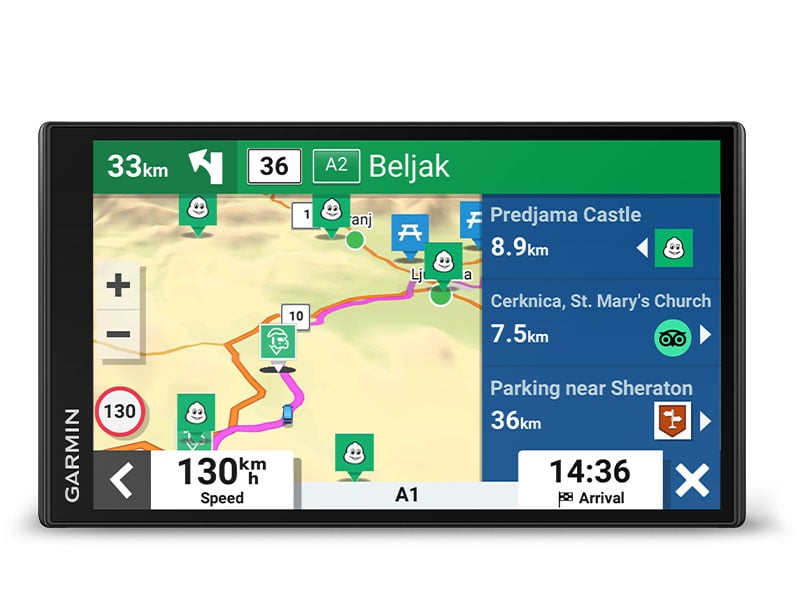 TRENDY PLACES CONTENT
Trendy Places content pinpoints the best stops along your route, so you can skip the planning and researching to spend even more time exploring..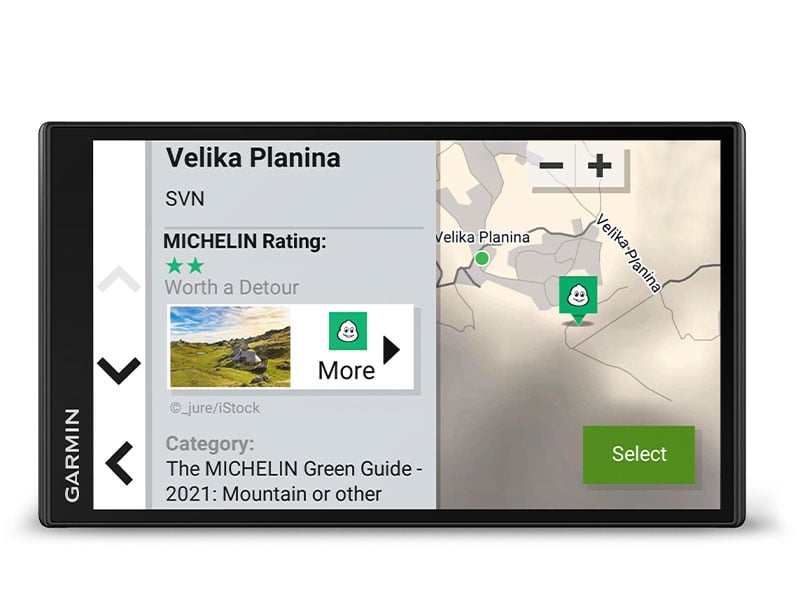 THE MICHELIN GREEN GUIDE
This preloaded guide features pictures, detailed descriptions and ratings, so you know if the attraction is worth a visit.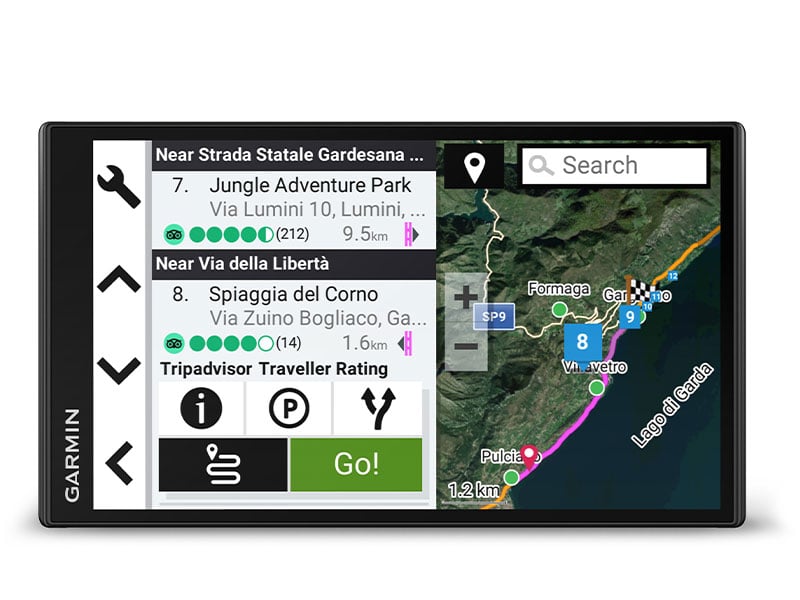 TRIPADVISOR
Curious what other travellers have to say? View Tripadvisor traveller ratings for restaurants and attractions along your route or near your destination.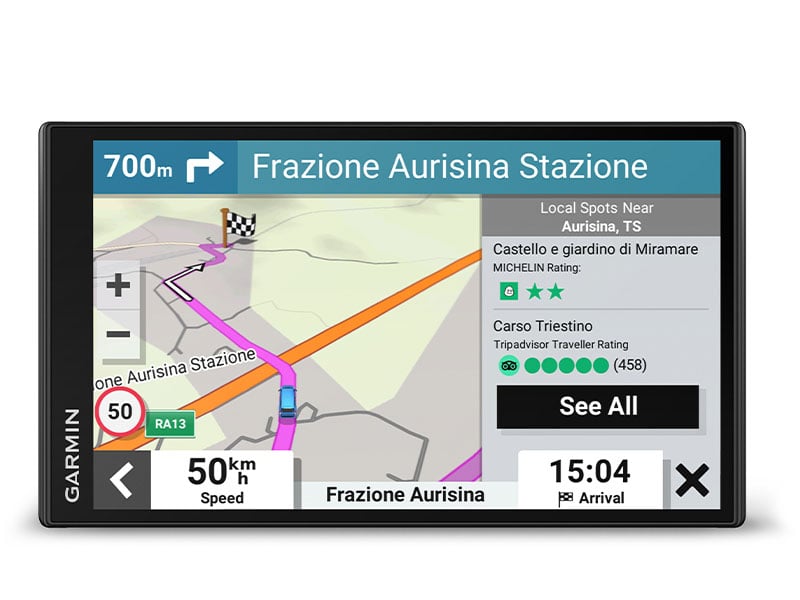 LOCAL SPOTS CONTENT
See nearby places to visit and exciting activities to try. Take the recommendations, or save them for another day. It's up to you.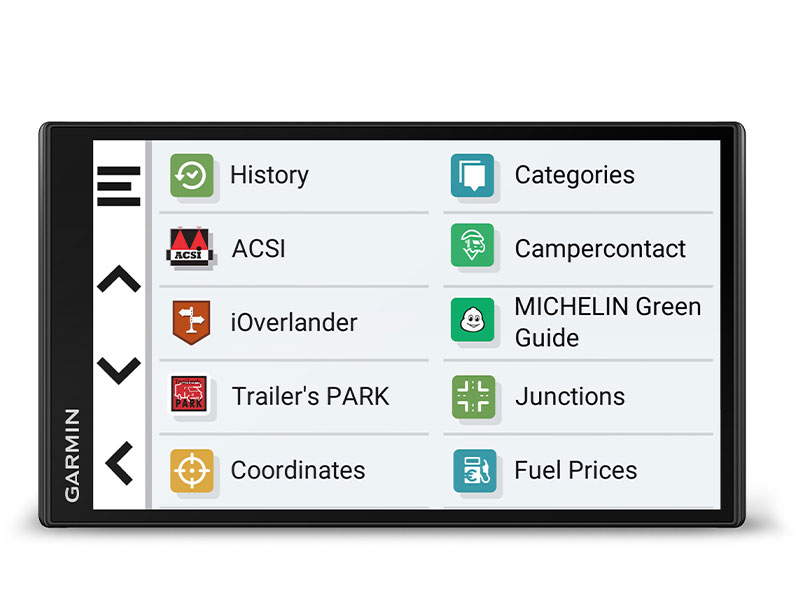 CAMPGROUND DIRECTORIES
Easily find a place to stop for the night with a preloaded directory of camper van campsites and stopovers from ACSI™, Campercontact™, iOverlander™ and Trailer's PARK™..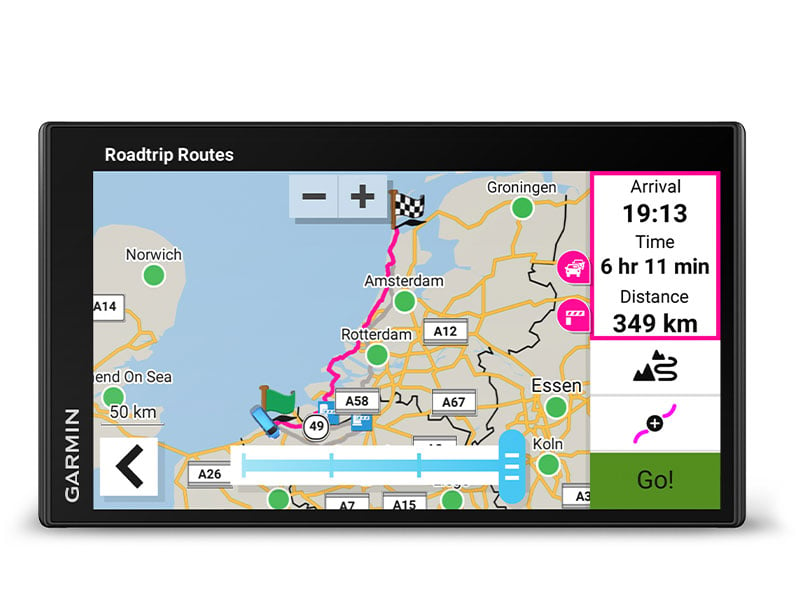 ROADTRIP ROUTES FEATURE
For your most spontaneous trip yet, the Roadtrip Routes feature finds even more adventurous routes at a glance. Amazing unplanned journeys start here..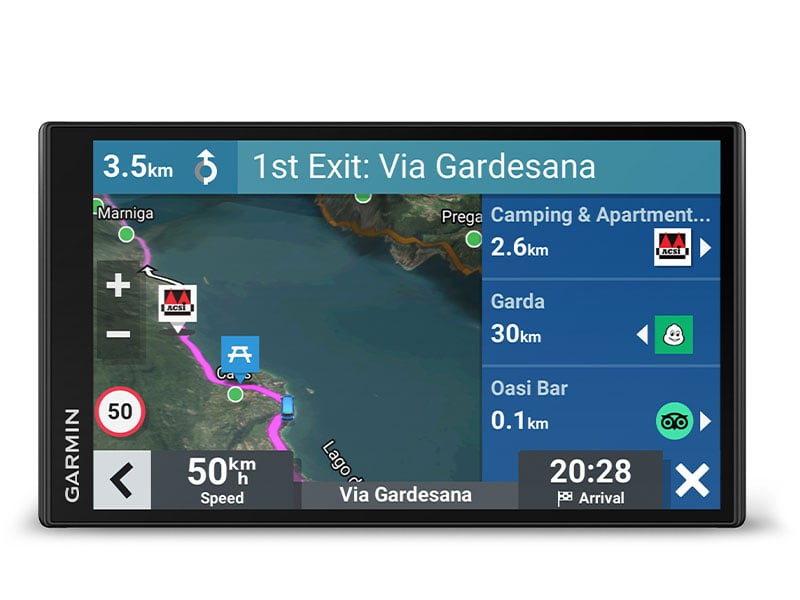 BIRDSEYE SATELLITE IMAGERY
A clear view from above helps you find the hidden paths to secret, remote locations. Get direct-to-device downloads via Wi-Fi® wireless technology, no subscription required.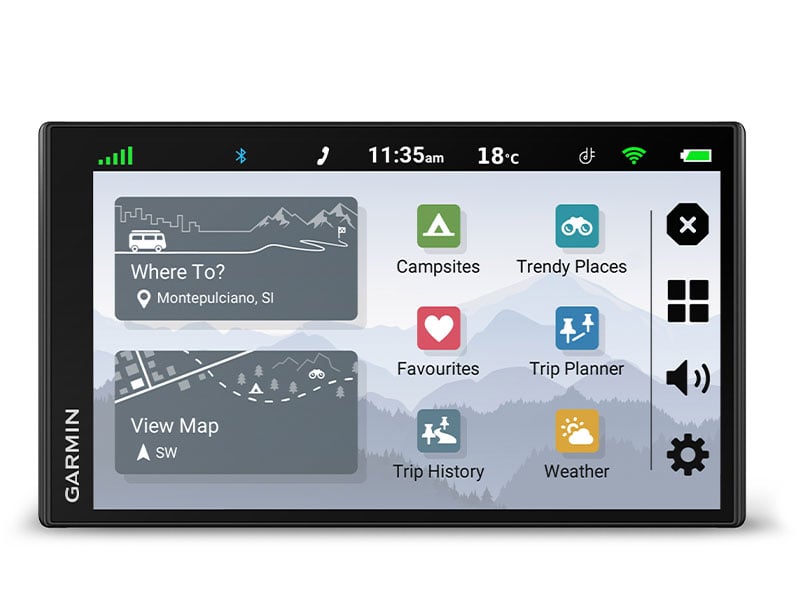 EASY-TO-SEE SCREEN
Enjoy the journey without squinting at the screen. This 6.95″ sat nav features a bright, high-resolution touchscreen display, so you can easily see important information.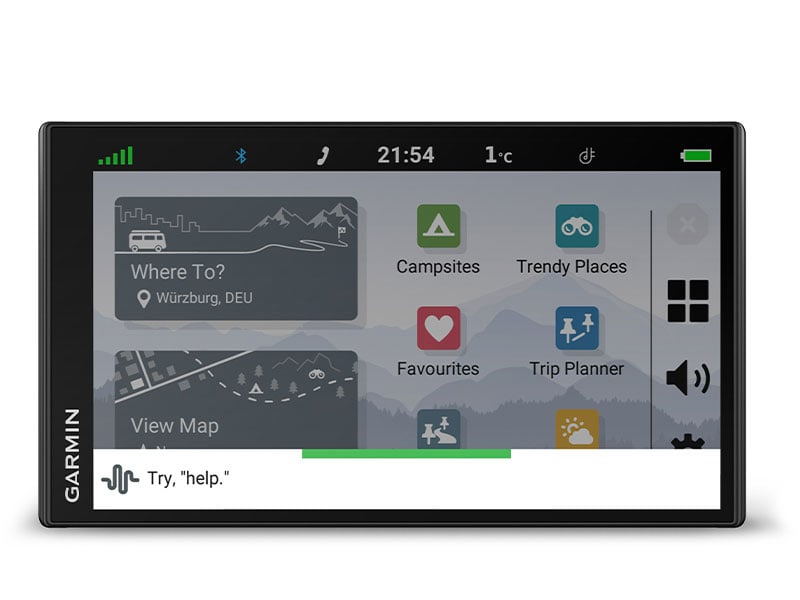 VOICE ASSISTANT
Need directions? Just say ″OK Garmin″ to wake the Garmin voice assistant. CamperVan responds to your spoken requests then navigates wherever you need to go.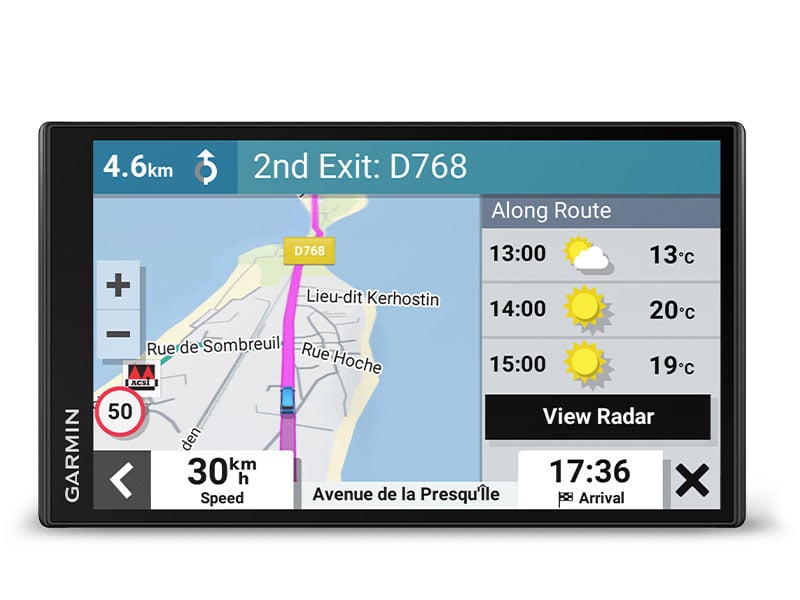 LIVE TRAFFIC AND WEATHER
When paired with the Garmin Drive™ app on your compatible smartphone, live traffic helps you avoid delays and find detours. Also view live fuel prices, detailed weather forecasts, current conditions, animated radar and more.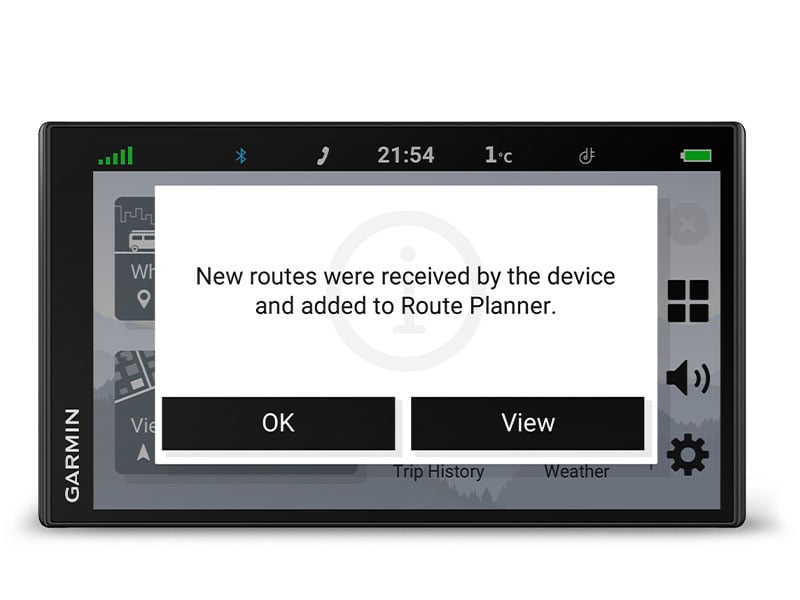 EASY TRIP PLANNING
Pair with the Garmin Drive app to easily import and share routes and GPX files.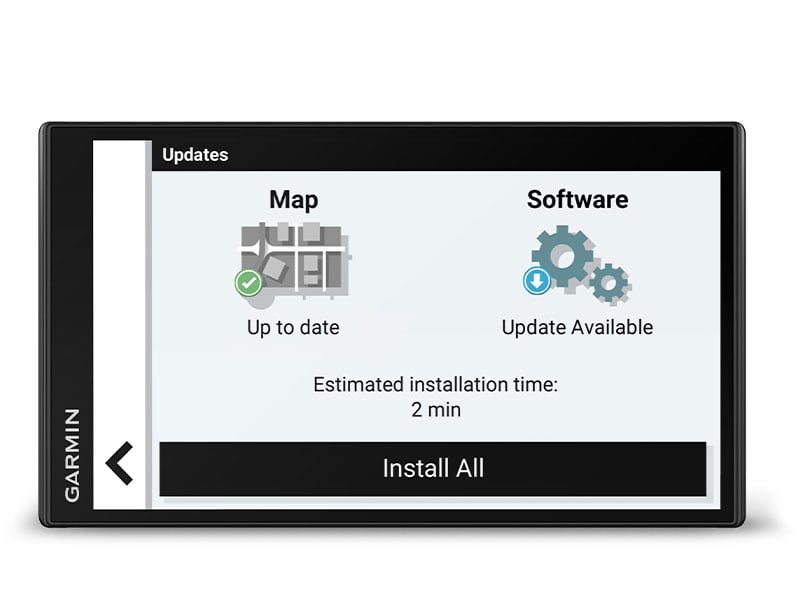 WIRELESS UPDATES
Built-in Wi-Fi connectivity makes it easy to keep your maps and software up to date without using a computer. On-screen cues show when new updates are available.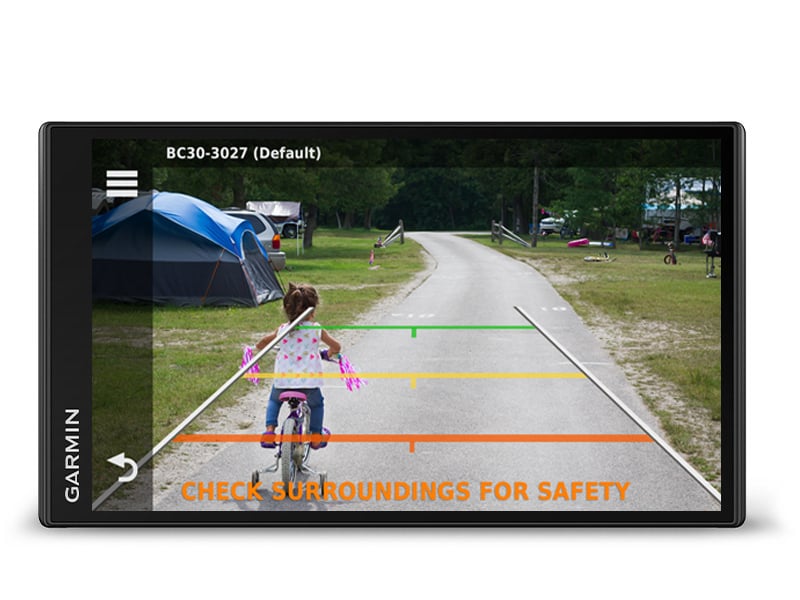 WORKS WITH BACKUP CAMS
Pair CamperVan with a BC™ 30 or BC 40 wireless backup camera (sold separately)..
© HERE. All rights reserved. © 2021 TripAdvisor LLC. All rights reserved. Copyright © Michelin Travel Partner. ©2021 ACSI Publishing B.V. All publishing rights reserved. NKC campercontact data: ©2021 Nederlandse Kampeerauto Club "N.K.C." iOverlander is a trademark of iOverlander, LLC. Satellite Imagery © 2021 Maxar Technologies (date of satellite imagery may vary). The Bluetooth word mark and logos are registered trademarks owned by Bluetooth SIG, Inc. and any use of such marks by Garmin is under license. Wi-Fi® is a registered trademark of the Wi-Fi Alliance.